Engine Diagnostics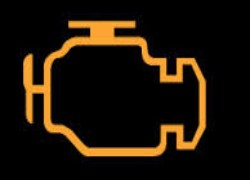 If you see warning lights illuminated on your dashboard, you may require an engine diagnostics check to help identify potential problems with your vehicle.
If the Engine Management light comes on the car is aware that something is wrong...often one of the sensors has gone faulty.
At Mini-Max we have invested in 2 complete diagnostic systems, one is a Snap-on diagnostic computer, the other is a high quality Bosch computerised diagnostic system. Both are excellent tools and by having two we feel we are able to diagnose with precision...the cost of an in-depth diagnostic is £30.
Book your check online today
All faults found can be repaired in-house.
CALL Minimax
Stockport Engine Diagnostics now!
Get a FREE quote

Simply enter your details and we will call you back within 20mins.
Monday - Friday: 8.30am - 5.15pm
Saturday: 8.45am - 3.00pm | Sunday: Closed